Admin/Config. Tools/Manage Metadata Fields
This page pertains to the Manage Metadata Fields administration page that can be accessed from the Config. Tools tab of the Admin web page for your repository web interface. If you access this page you will initial be presented with a list of datasets to which metadata fields can be added.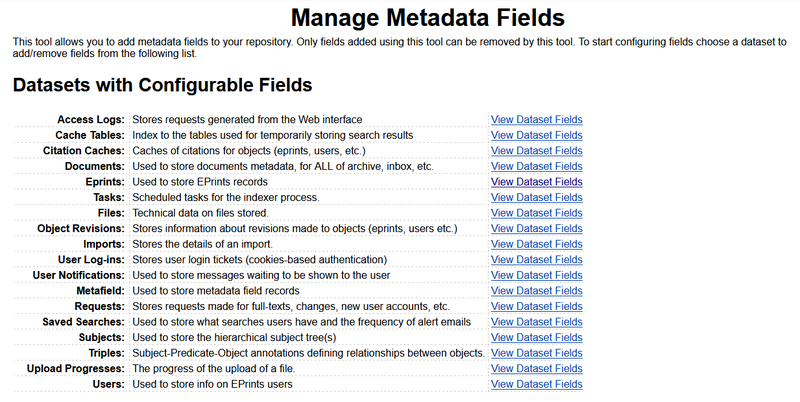 Typically, the only datasets you would every want to add a field to are Eprints, Documents or Users but most likely just Eprints. If you click on the View Dataset Fields next to this you will be taken to a page that looks like the following: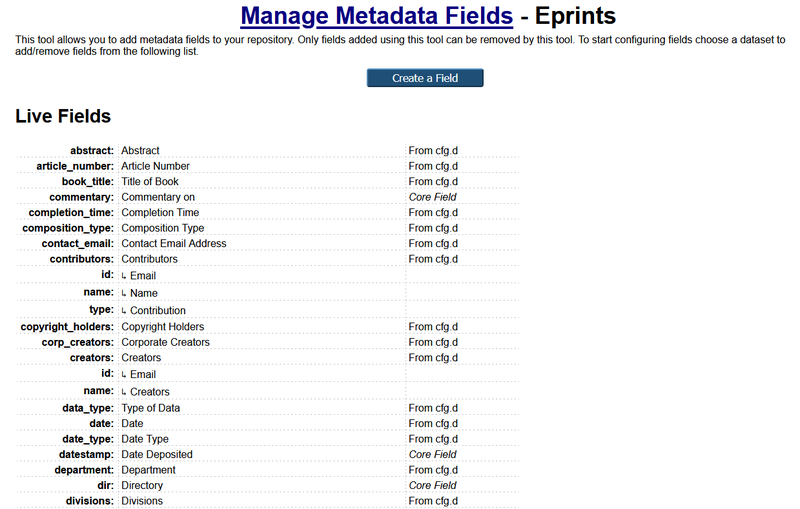 There are many additional fields listed after divisions (fields are list alphabetically). Initially, fields will have one of two sources Core Field that means in it defined in the EPrints data object class itself and From cfg.d, which means they have been defined in a configuration file separate to those created by Manage Metadata Fields. You cannot edit these existing through Manage Metadata Fields but you can create and edit new one by clicking in the Create a Field button.