Files/MapPlot EPrints3 export plugin.
MapPlot (aka Google Maps) Plugin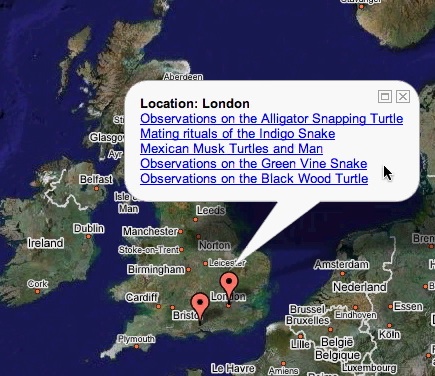 This plugin produces the KML data to drive Google Maps from a list of eprint records. It assumes that each record has values for latitude and longitude (standard metadata in EPrints v3). Some derivation of this plugin (see the ECS "flightpath generator" which shows the notional path of travel across the globe for any researcher based on the locations of the conferences and workshops where they presented papers or posters) use a gazeteer to look up lat/long co-ordinates from named locations.
More details needed from DCT