Create a User
Aa an administrator you can create an eprint user account by using the following steps.
Login

Enter the a username. This must be unqiue and will be ther username that the new user will use to log in. Then click "Create User"

The Next screen allows you to choose the user type, "User", "Editor" or "Repository Administrator". You can also assign roles on this screen. Click "Next" to go to the next part of the form.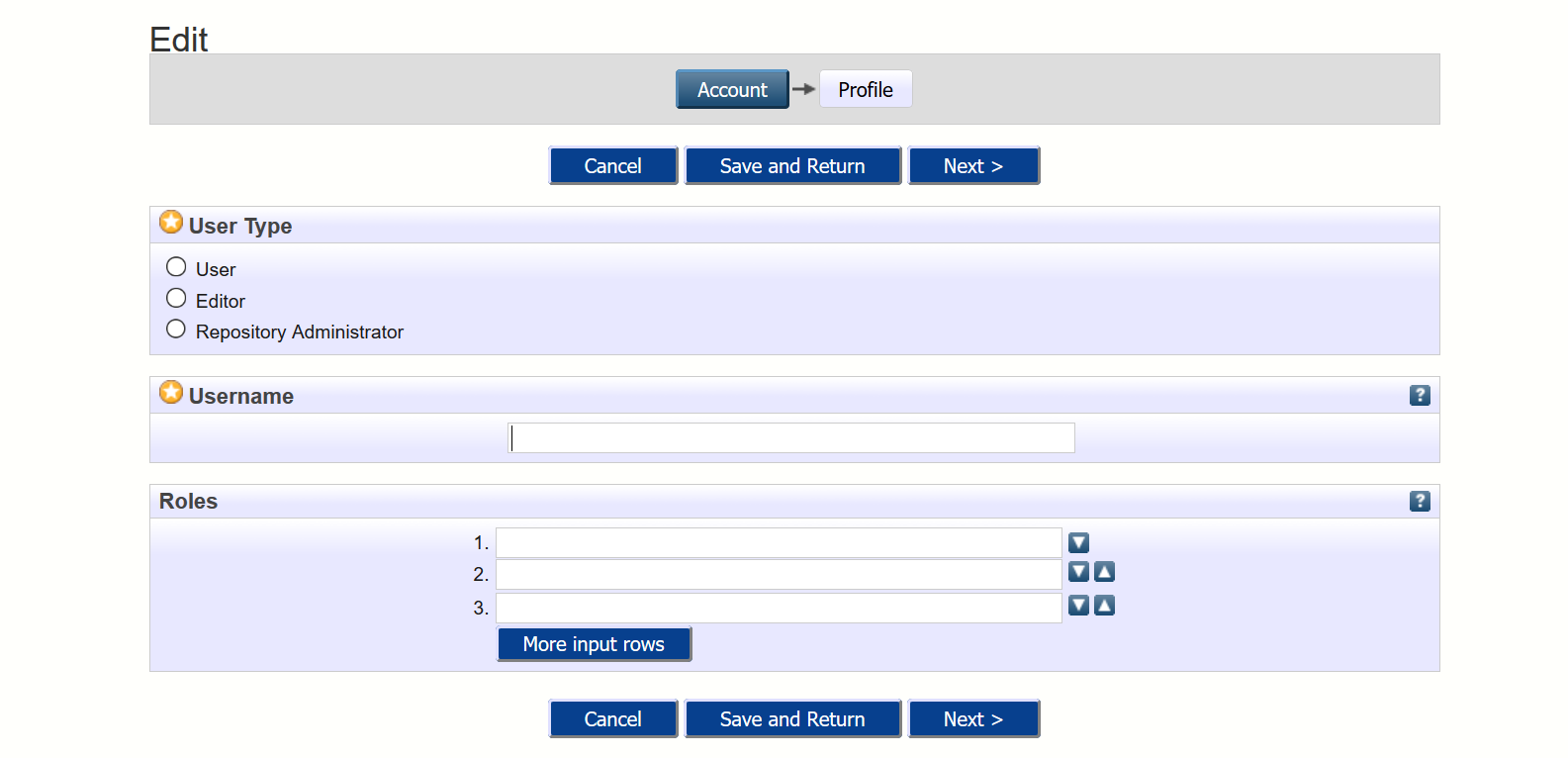 The Final screen lets you fill in some details for the user, only an email and Name are required. You add a passowrd on this screen. Click "Save and Return" to finish the creating the user.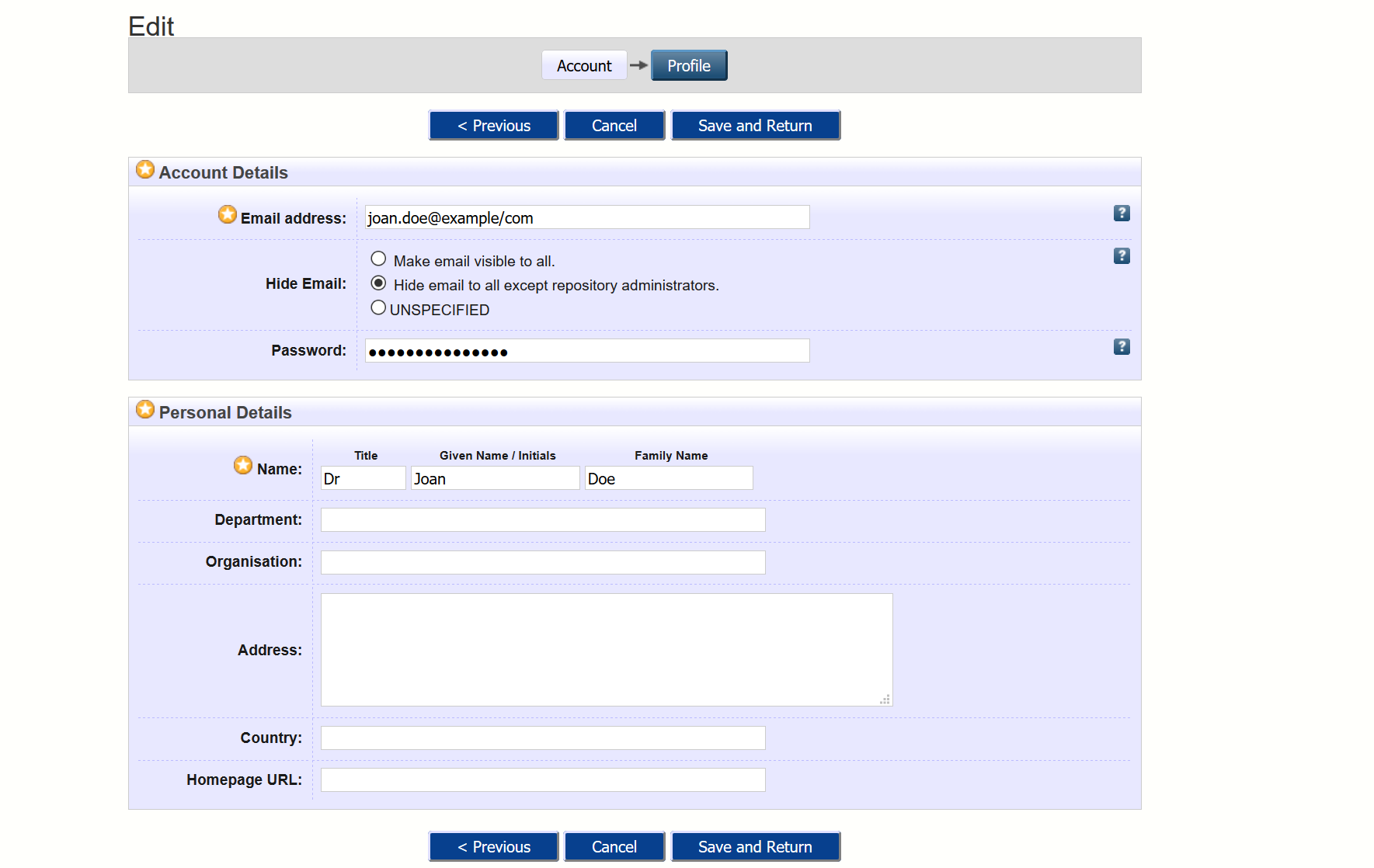 The EPrints "Create User" functionality is basic, so you will have to contact the relevant person and securely pass on their username and password, suggesting that they change it as appropriate using their Profile page